An instructive stay in the DR
In November I found my way back to Sosúa. The visits there were definitely not routine. There is always a lot to do and things that you arrange in one go here take four attempts to arrange there.


For example, through the Dominican lady Tania, with whom I have meanwhile developed real friendship,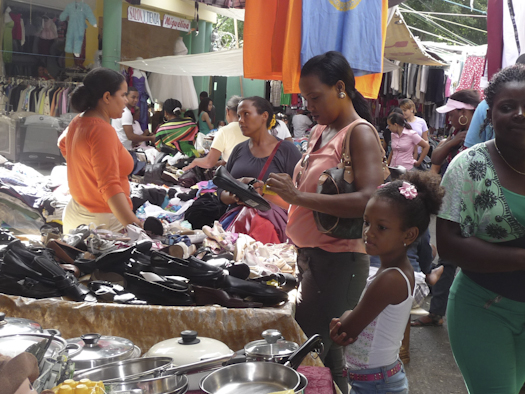 I went to a public school f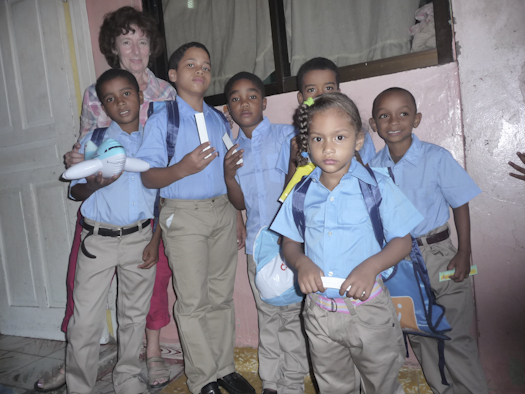 or disabled children. The lady director of the school assured us that these children must also have uniforms, etc., to be admitted to this school. I decided to buy the necessary items for eight new children to be admitted. So I went with Tania to a cheap shop and to the market for shoes. The quality of shoes on the market is better than from the shop! While I wanted to give the uniforms to the new pupils personally, the lady director did everything to dissuade us so that we would leave the things with her. Knowing that they would then never reach their proper destination, we just took everything back again with us. Luckily we had another school in mind. The lady director of that school was a thorough, energetic woman, who immediately met her commitments and provided what I requested. With four of us, the lady director, Tania, a lady teacher, and myself we looked in a very impoverished district of Puerto Plata for the children who would receive the uniforms. These children then went to school for the first time on the very next day. The lady director will be paying additional attention to them.
The construction of the technical school for the Colegio Asher is starting up again with money and manpower from Canada once more,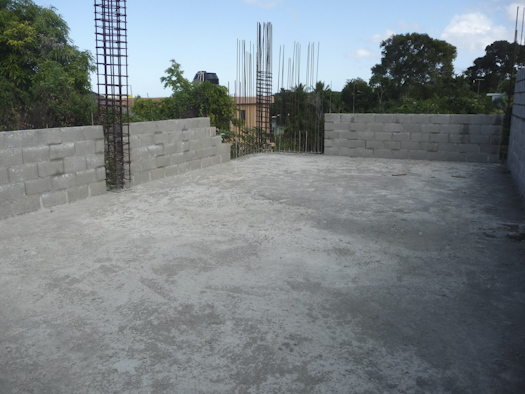 the same as last year in November. It will still take quite a long time, but it will eventually be completed. Judith, who is pregnant with her second child, is now working half days. Thanks to Fox Productions and ABN Amro Bank, I again brought a lot of T-shirts, pens, balls, etc., for the children. I also received a lot of things from private individuals to take with me.
For our Camukids Project, our contact person Belgica brought a large number of "our kids" together for me to meet during my visit. Dave from the Sosua Kids Org. took me, because Camu is in the mountains and is difficult to reach. The vast majority of children there live in poverty, and there is rarely a father in the family.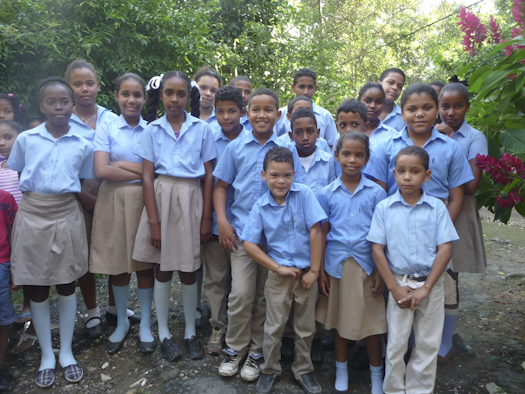 Financially speaking, foreigners are equivalent to the leading actors from the American glamour television series for these children. I explained to the children that the donors to our foundation are not rich people, but must work for their money. "If you later become a doctor or lawyer, I hope you in your turn will help underprivileged children", I said finally. The children, who are usually very noisy, were than quiet as mice.
A few days later I received drawings and stories from the children. Their stories about their hunger and poverty then made me the quiet one.
This is how we learn about each other and every visit becomes equally valuable.
Thanks to your support I am able to do this, but there is still much more that needs to be done.