Surprise: travelling with a lot of luggage and passing through customs with no problems into the Dominican Republic is possible on a public holiday, I discovered. It seemed that all the customs officers were absent when I arrived on this day, therefore I was able to walk through with my five suitcases without problems.
This trip was characterised completely by the construction of the new school for the Colegio Asher. For this reason, Erik and Hassan from the stichting Colour4kids travelled with me to Sosúa in November. Colour4kids wants to make a contribution to the construction.
However, the driving force behind all this is a religious community in Canada, which has already been helping the school on many fronts for many years. Almost the entire construction will be financed by them, and labour is also being supplied from Canada.
My assignment was to bring all the parties together to get acquainted with each other. On 9 November, when the Canadians had arrived in Sosúa, we were able to hold a meeting in a suitable room that the Casa Marina hotel made available to us. Spanish, English, and Dutch were the main languages used. This was how Roberto from Colegio Asher, Vinicio the contractor, Bob and Sandra from Canada, Erik, Hassan, and I got to know each other. We discussed the approach, the planning, and the coordination. The help of money and labour offered from the Netherlands was accepted by the client, the Canadians, and the contractor. Although there are large differences from country to country in each area, mutual trust was definitely present at the end of the meeting, and everyone wants to build a practical and safe (vocational) school. The construction will proceed gradually, depending on the money coming in. There will eventually be several buildings.
Together with Erik and Hassan, I visited a very poor orphanage in Puerto Plata. With a young Dominican woman who escorted us on the visit, we bought rice, oil, and other basic food for the orphanage. From the money that Erik and Hassan made available, we also bought full gas bottles for cooking. The orphanage's management and children were very grateful for this.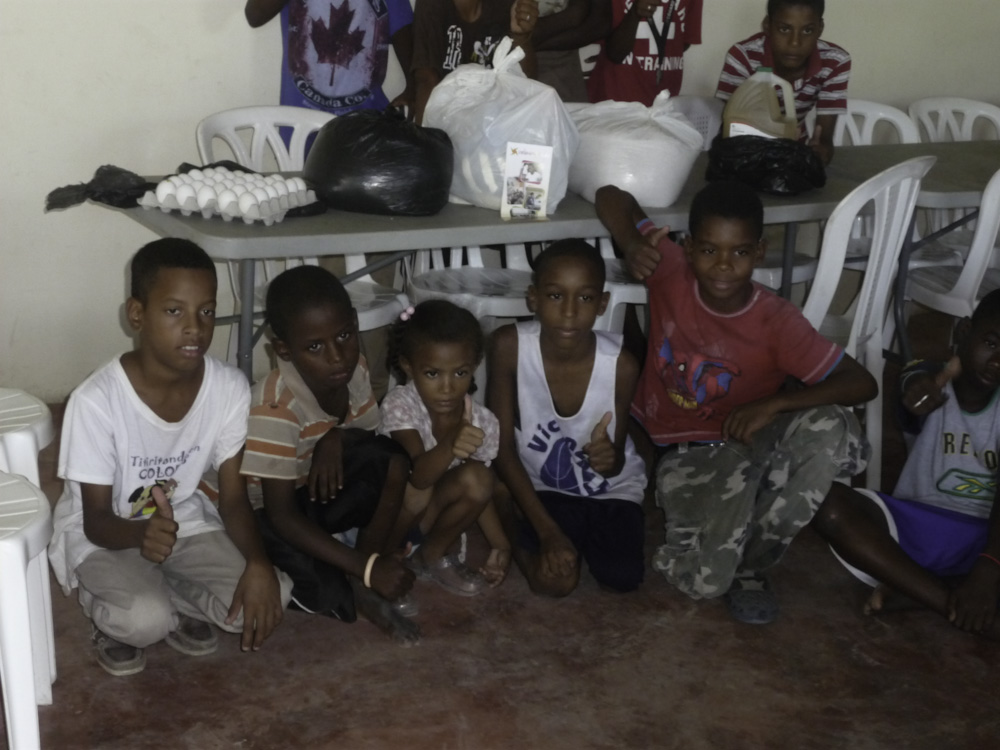 I visited Judith and Roberto at their home, and saw their beautiful newborn daughter, Asherli.
I went to the building site on several occasions and was always amazed at the rapid progress.
Marina, who has already been assisting the school by giving drawing and painting lessons, is now going to give handicraft lessons each week, which is very important. During my stay in Sosúa, she taught the children how to make simple little decorations for the Christmas tree. It is very clever what she teaches the children so quickly. Luciano, her husband, will also be indirectly involved in the construction of the school. He is an architect and is familiar with earthquake zones, such as the Dominican Republic. It was also my job to bring Luciano and Marina into contact with the contractor Vinicio, which also succeeded before my departure to return to the Netherlands.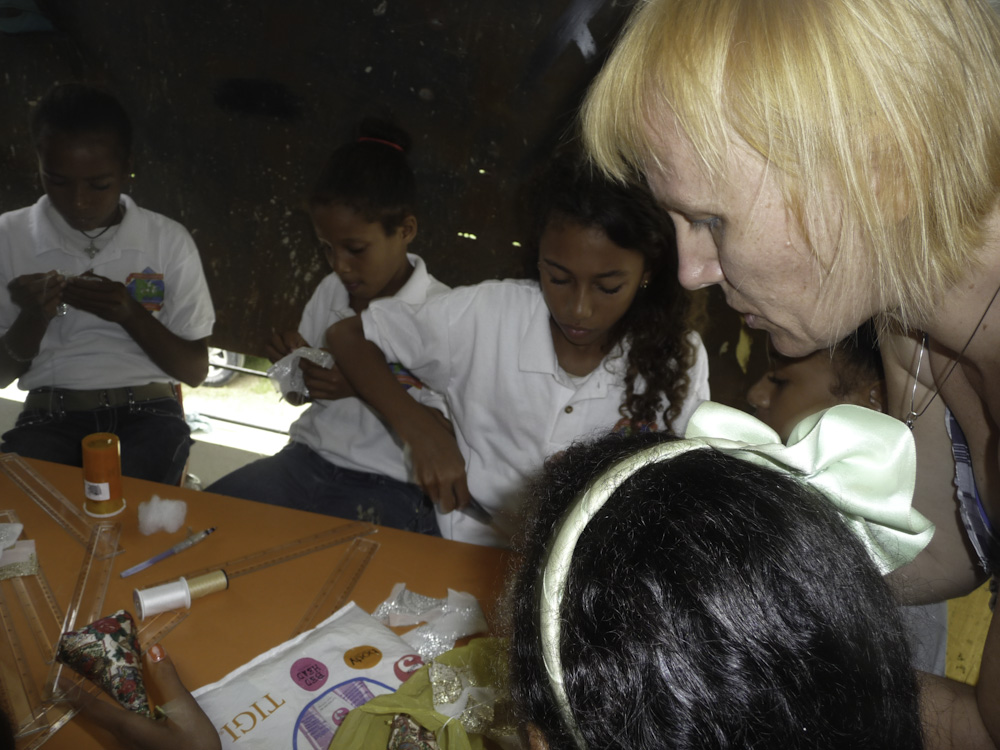 The Friday before my departure I was at the Colegio Asher to witness a special activity. It was the day against cruelty to women, a remembrance day and with activities in all the schools in the Dominican Republic. With small plays performed by children in all the schools, it is shown that violence cannot be tolerated in general, and against women and children in particular. Many children of the Colegio daily experience such cruelty each day in their environment, and in this way they learn that this is not normal, including incest.
The paperwork for the transport of pieces of cloth from Weesp to the Dominican Re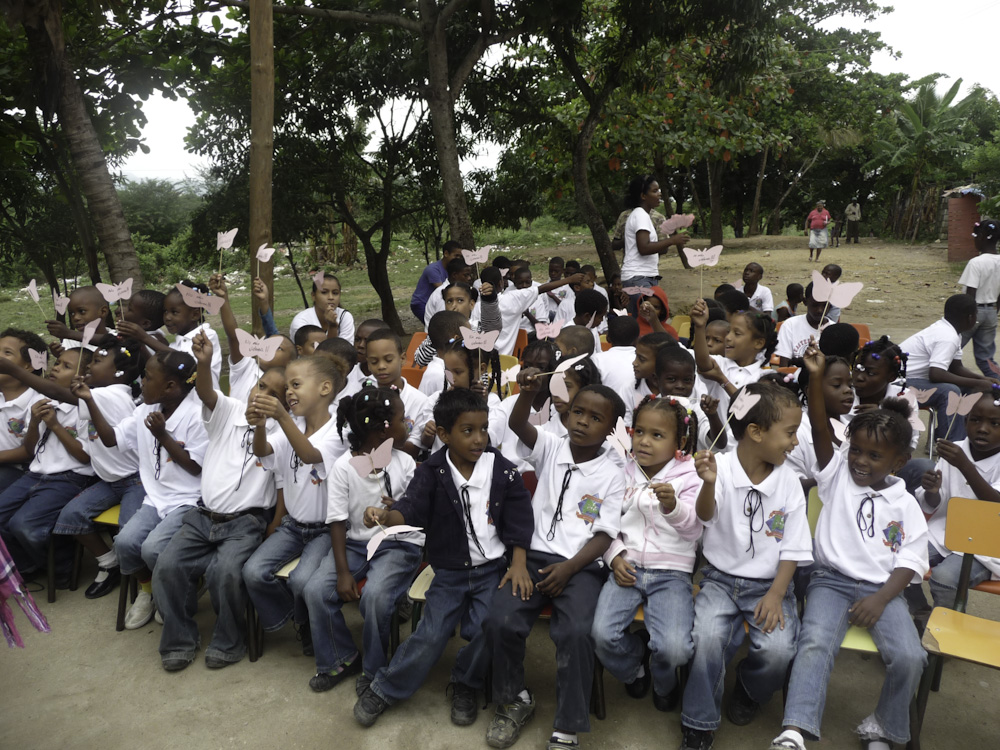 public was completed in the DR during my visit. I was invited to tell my story during a Rotary meeting, and thus ask for their help. I explained that currently some 300 kilos had been transported from Weesp to Belgium by Wim Bos Transport completely free of charge. Wereld Missie Hulp (World Mission Aid) in Belgium is going to help us transport the pieces of cloth to the Dominican Republic, for which the cloth has already been packed compactly in Belgium. After a request from Rotary Nederland, I asked the Rotary club for help with subsequently clearing these pieces of cloth through customs into the Dominican Republic. During this meeting I received a pledge of their full support. Through Wereld Missie Hulp, which will make further arrangements for this transport and pay for it with assistance from Rotary, these pieces of cloth will be able to reach their destination safely. The Colegio Asher now, and soon as a vocational school, will be able to make full use of this material during the handicraft lessons.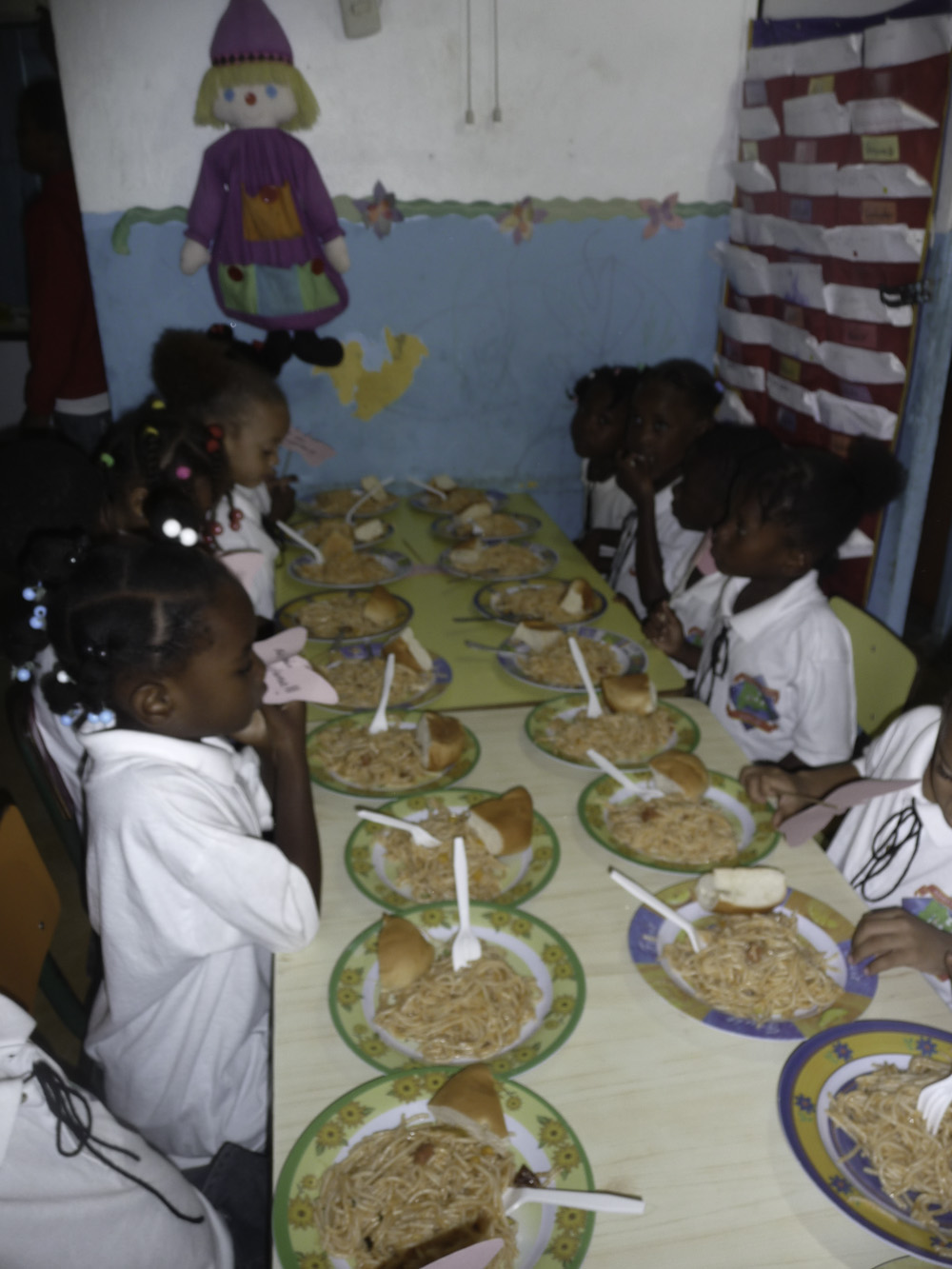 The visit was different from other times, but again very enjoyable. Thanks to the many Canadians who also stayed in the Casa Marina hotel, I had an additionally good time. One or other group of Canadians always invited me to eat at their table with them. Completely different from Europeans! I usually breakfasted together with the Canadian group from the construction, who also worked extremely hard to provide medical care for many Dominicans. I was usually invite to dinner by the group of Canadian friends on holiday, whose laughter could be heard everywhere. I had drinks together with the former military Canadians. All of them were equally warm and generous.
Yes, we have a lot to thank the Canadians for in the Netherlands, but I see that they are also ready to volunteer again, decades later, providing all sorts of assistance in the Dominican Republic and Haiti.
They are an excellent example for many people.