May 2018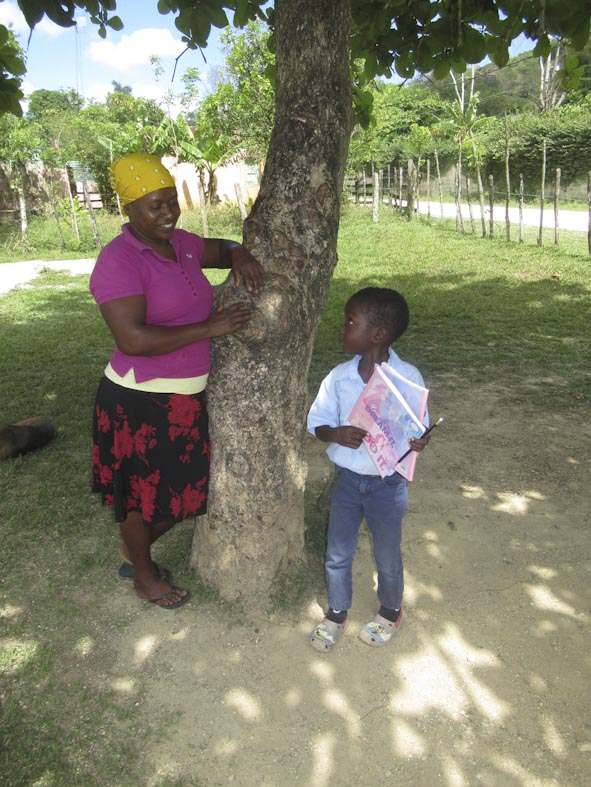 No rain, no hurricanes or floods, only 3 weeks of sunshine, what a great opportunity!

The direct flights from the Netherlands to Puerto Plata have been abolished. Impossible to bring extra stuff from the Netherlands to the DR, as I used to. On paper, the flight from Cologne was the least unfavourable for me. But if you are delayed on both the outbound and return flights of Eurowings in addition to a train journey, you will not be happy with that. All the more so, if all the necessary information is missing.

The hotel Casa Marina in Sosúa has been largely renovated. It looks nice, but the typical Dominican atmosphere has gone. Well, we are now living in 2018 ...


With such great weather you can get started right away. Teo (from the District Education Sosúa) took me to Puerto Plata several times, to do shopping. We bought large quantities of school supplies, such as exercise books, pens, etc. Unfortunately we could only buy shoes this time, but no shirts and pants. In a few weeks, the Ministry of Education will announce the changes to the school uniform. The blue shirt blouses will make way for polo shirts, probably in yellow. At the moment there is nothing new available, so in that respect we had to cut our losses. Black shoes remain mandatory, so we bought many of them. Especially since they are the most expensive part of the school uniform and most parents do not have the money for them.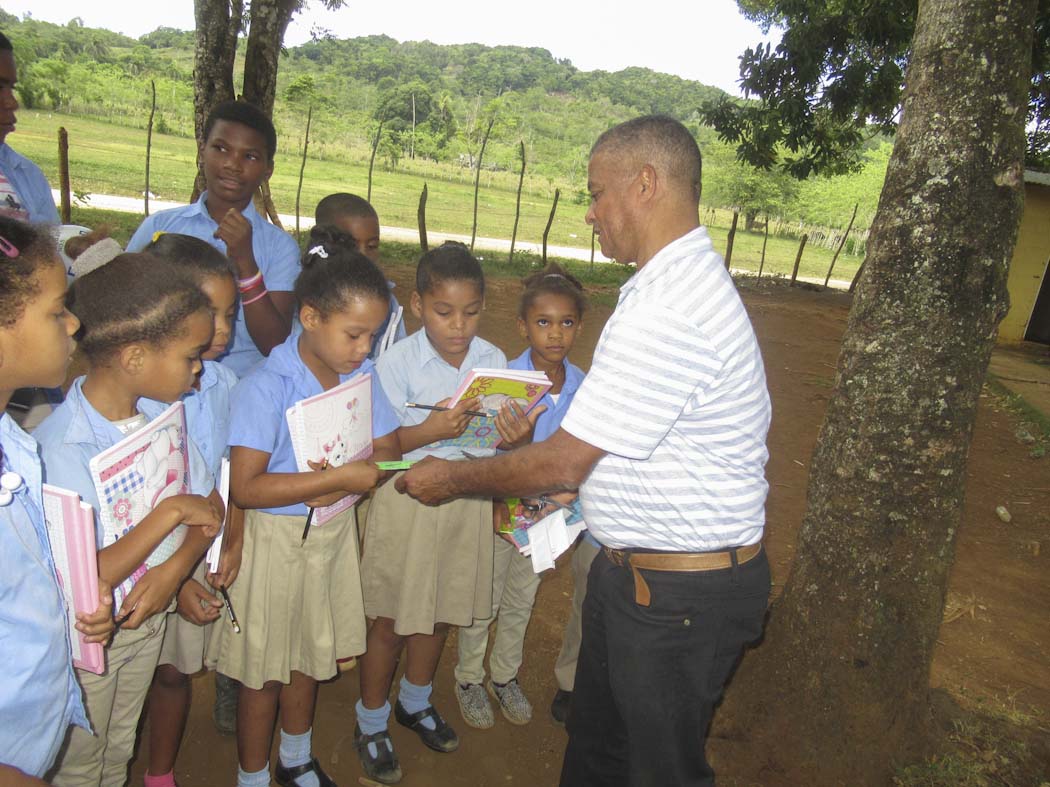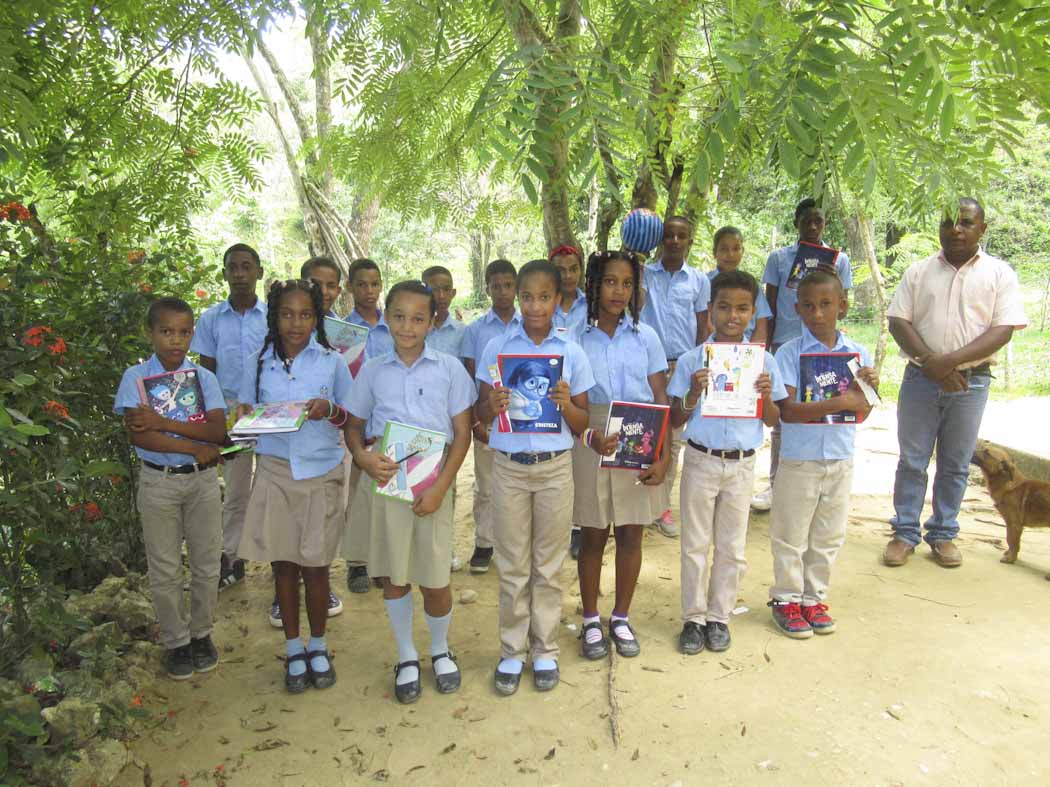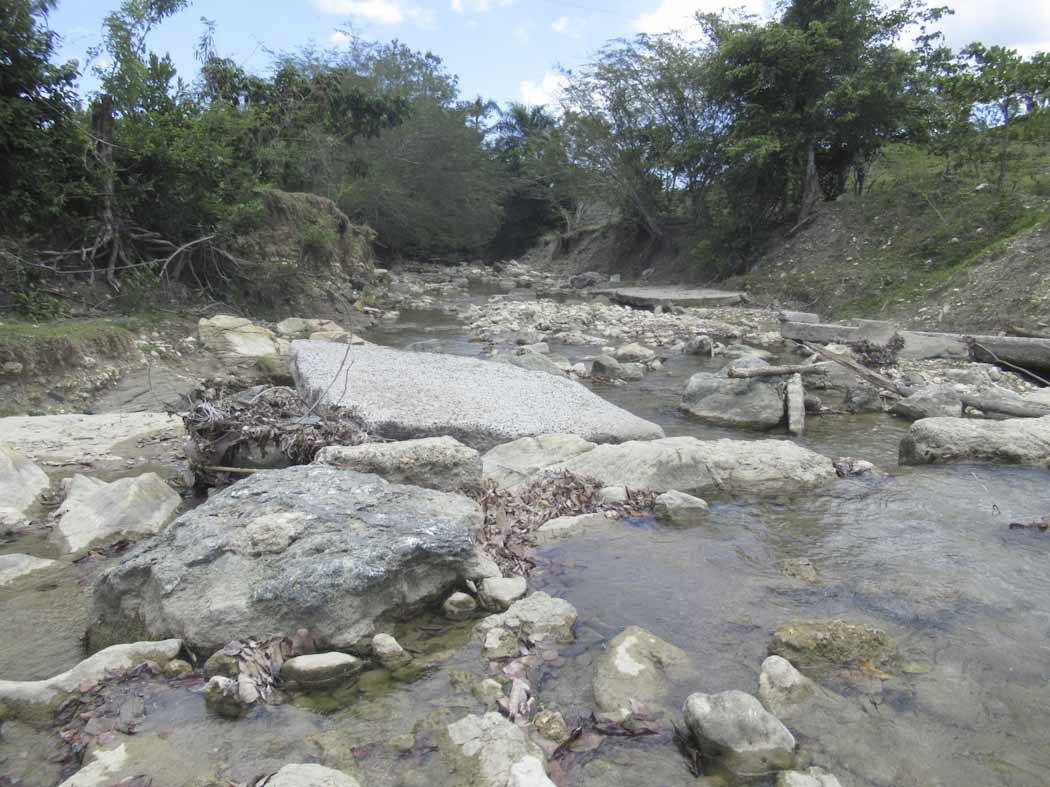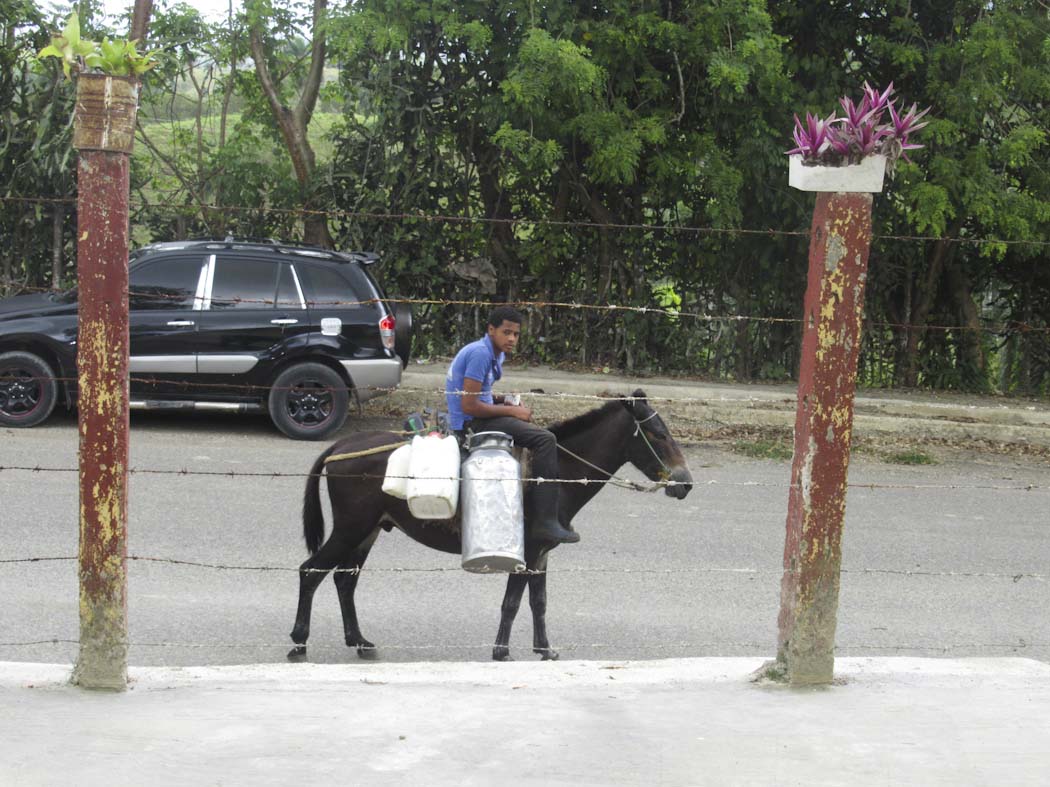 Teo brought me with all purchased school supplies to small schools in remote rural areas on two different days . The roads there are bumpy, not asphalted and sometimes you have to go through rivers. Thanks to the nice weather we could now come to places that were unreachable during my previous visits. It is clear to see how poor the local population is and the children were overjoyed with a few exercise books and pens. After such a ride you have been shaken a few hours and cooked through with heat and dust, but the satisfaction is great when the things actually arrive by the poorest of the poor.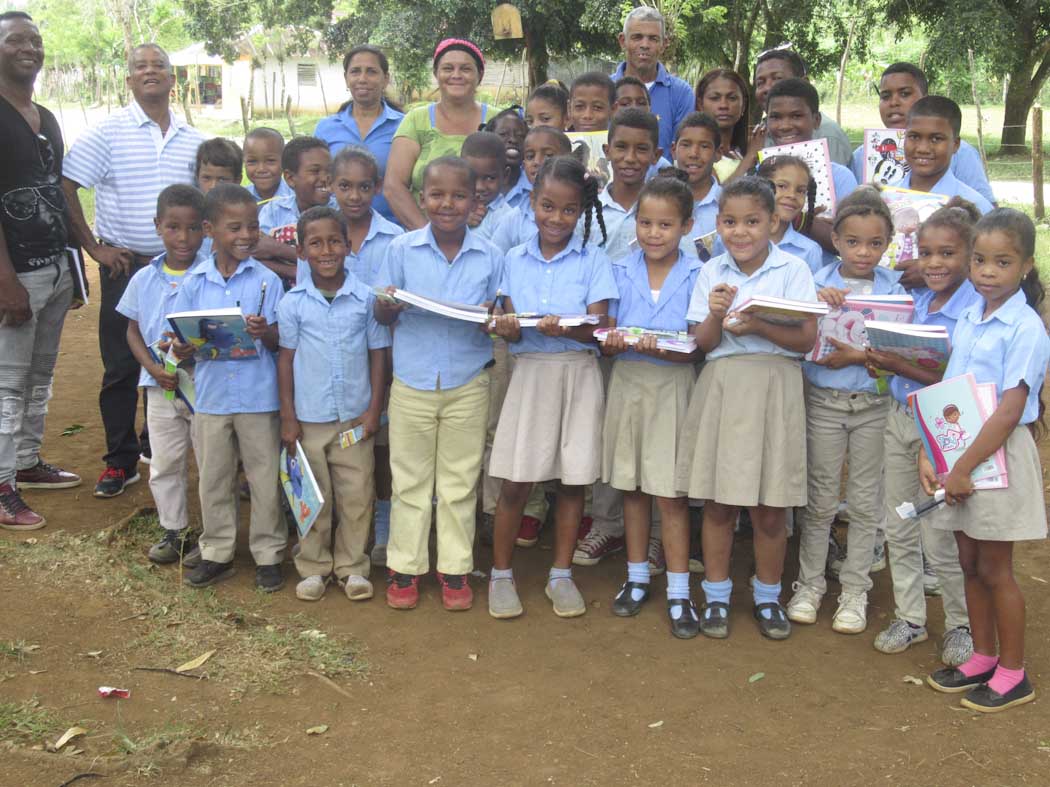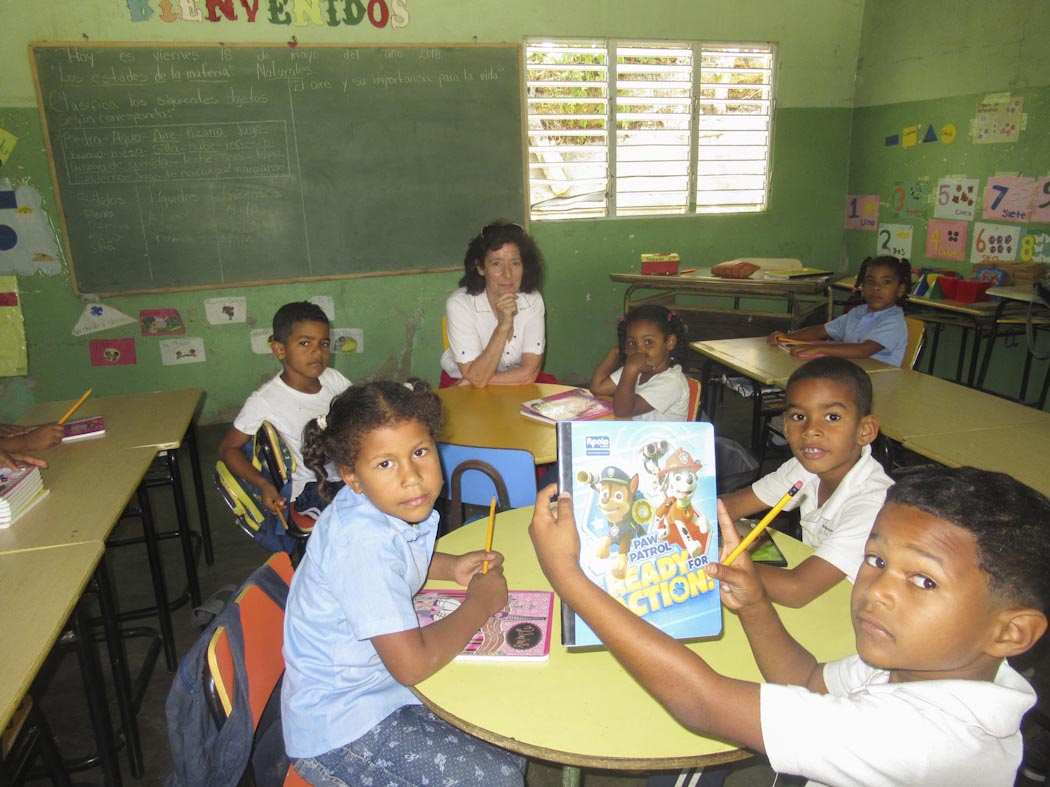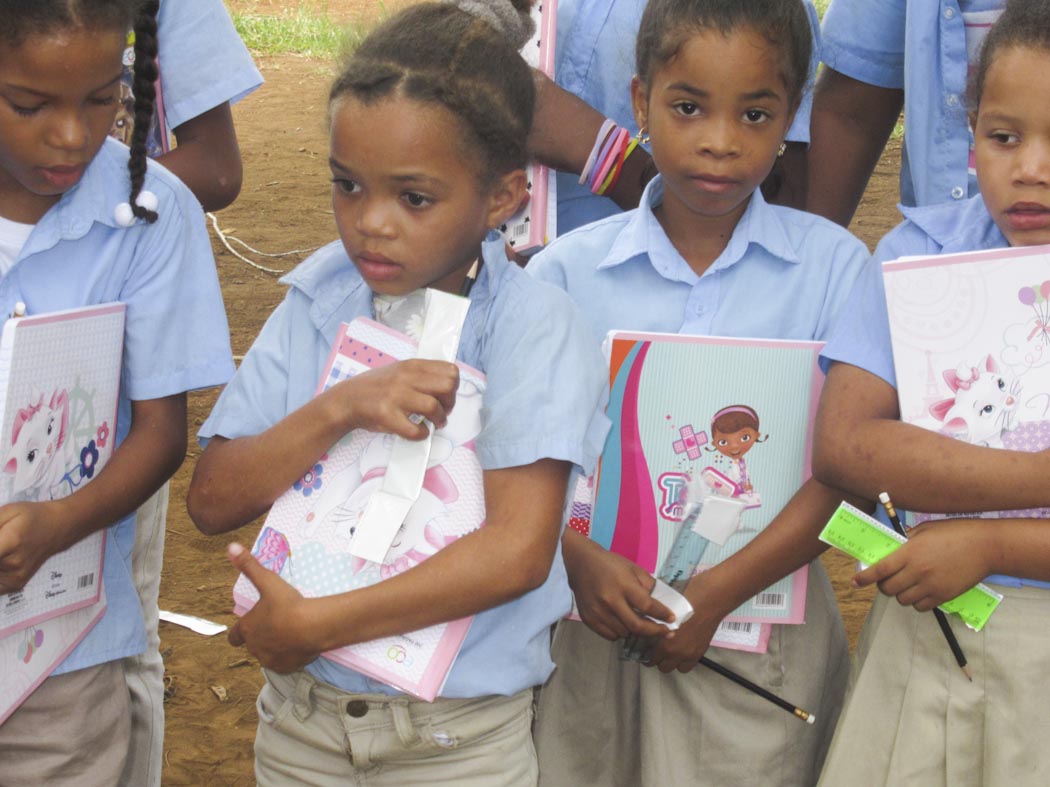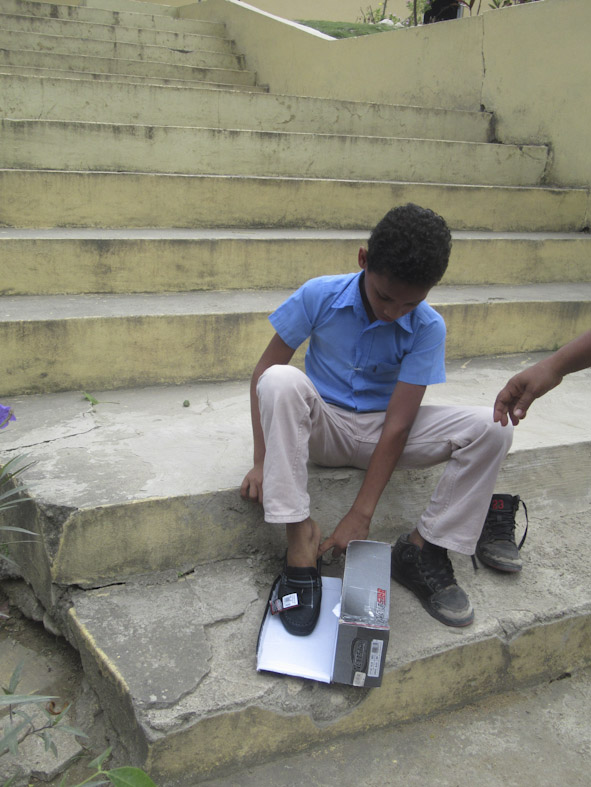 The library of the Colegio Asher continues to "grow". Judith, Roberto and I went again to various shops in Puerto Plata, where I bought dictionaries and all kinds of school supplies. In addition, we bought a lot of books for several school years at the publisher's representative. Judith was very pleased with these new books, because pupils with learning difficulties also benefit greatly from those books with a very accessible learning method. In the district of this school there is so much poverty and the social problems are so great that a considerable number of pupils are struggling with learning disabilities. Fortunately, the Colegio Asher provides adequate care for these children.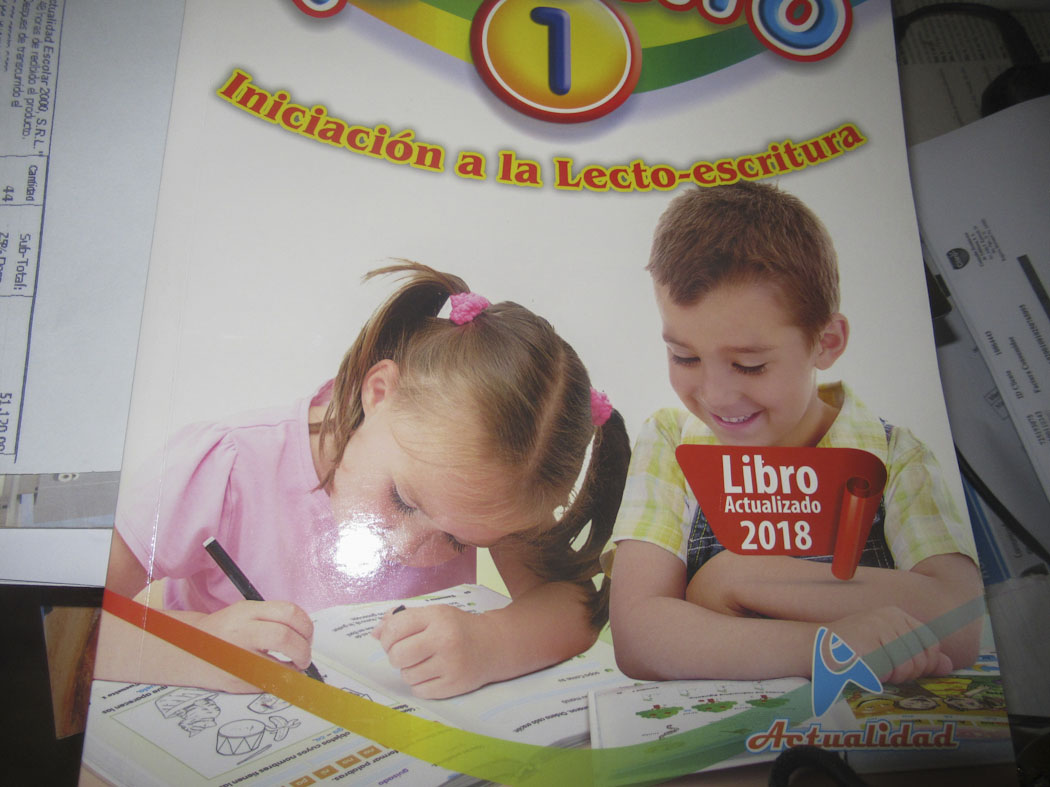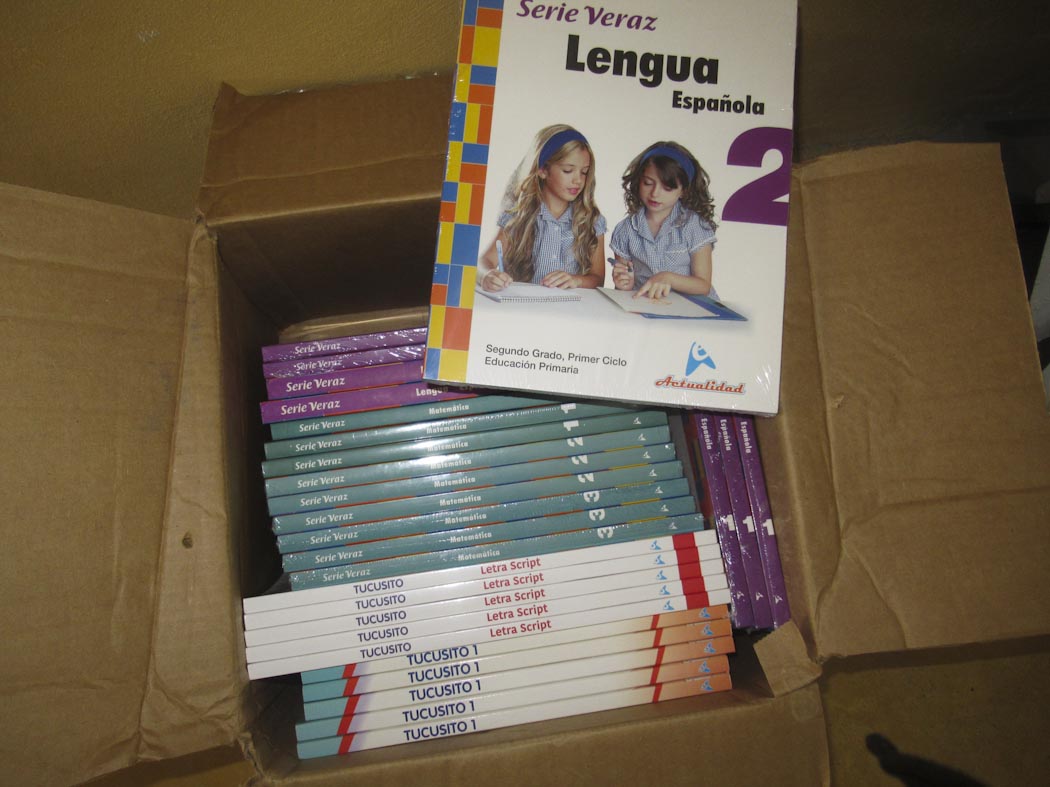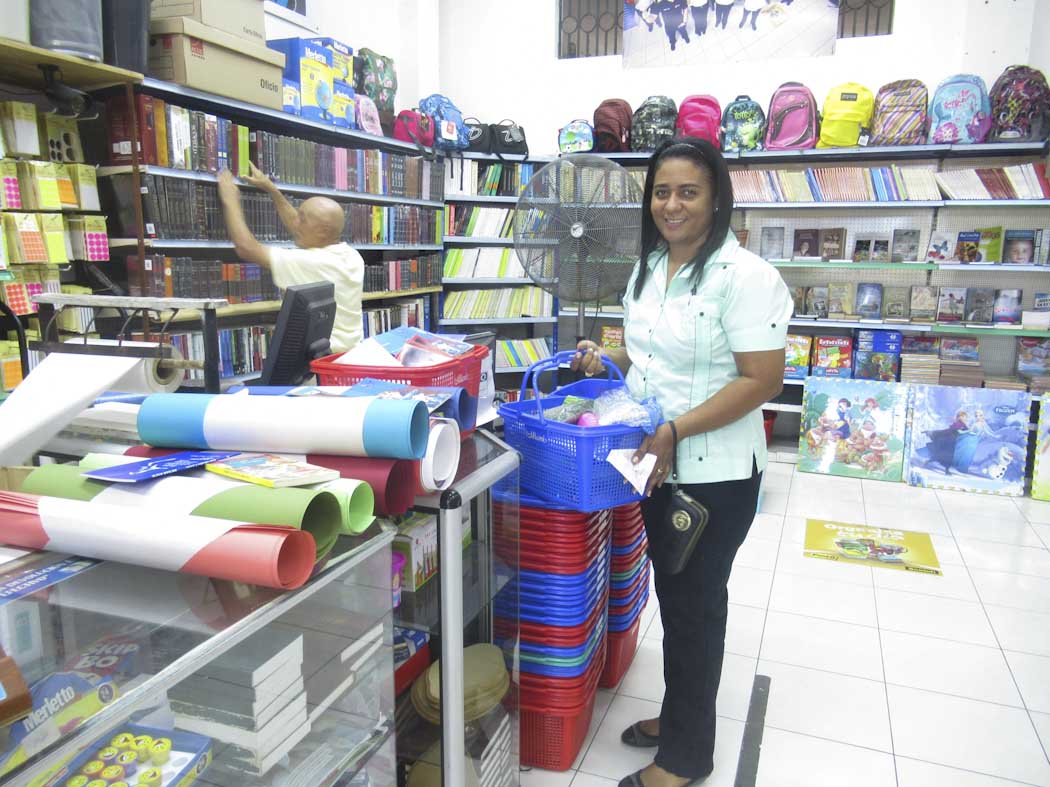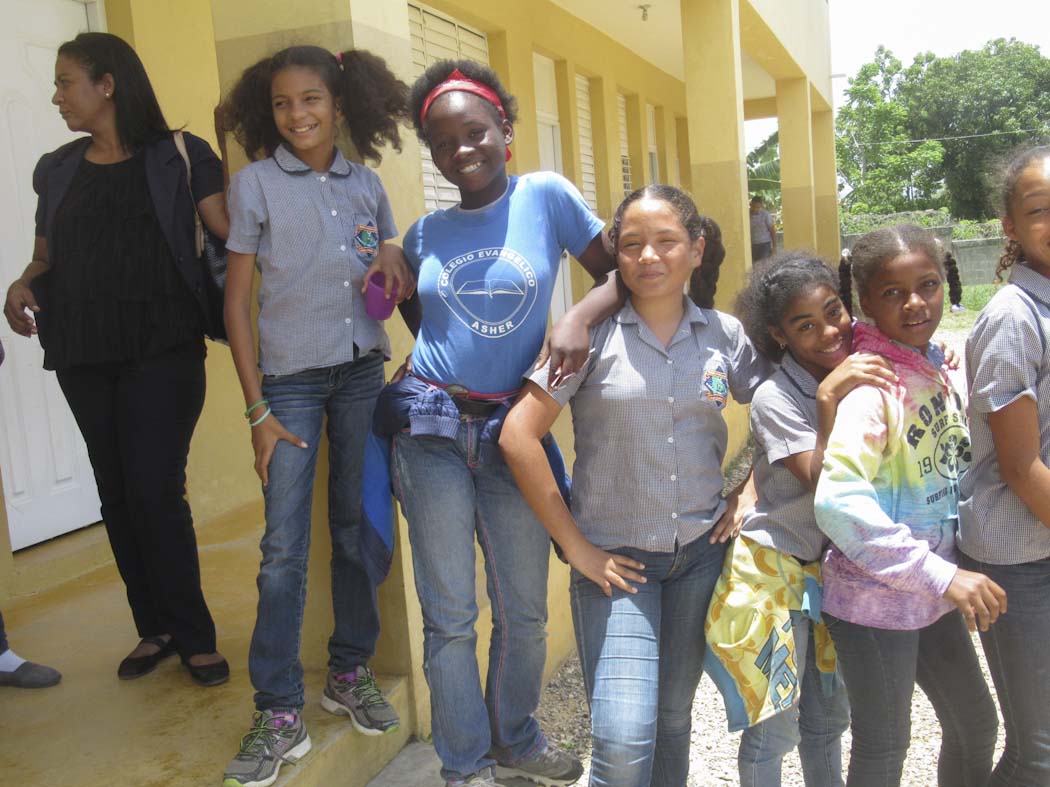 The Sosua Kids As. Sosúa also received money from us this year. In a few weeks they will also provide the children, of the village of Camu, with vouchers for school uniforms.


Finally, on the advice of other contacts, I met Rosmery, from La Union.
She teaches and knows 25 pupils from very poor neighbourhoods, who were in urgent need of school supplies. So again to Puerto Plata for shopping. I have negotiated a discount in recent years in various stores, where our foundation regularly buys large quantities.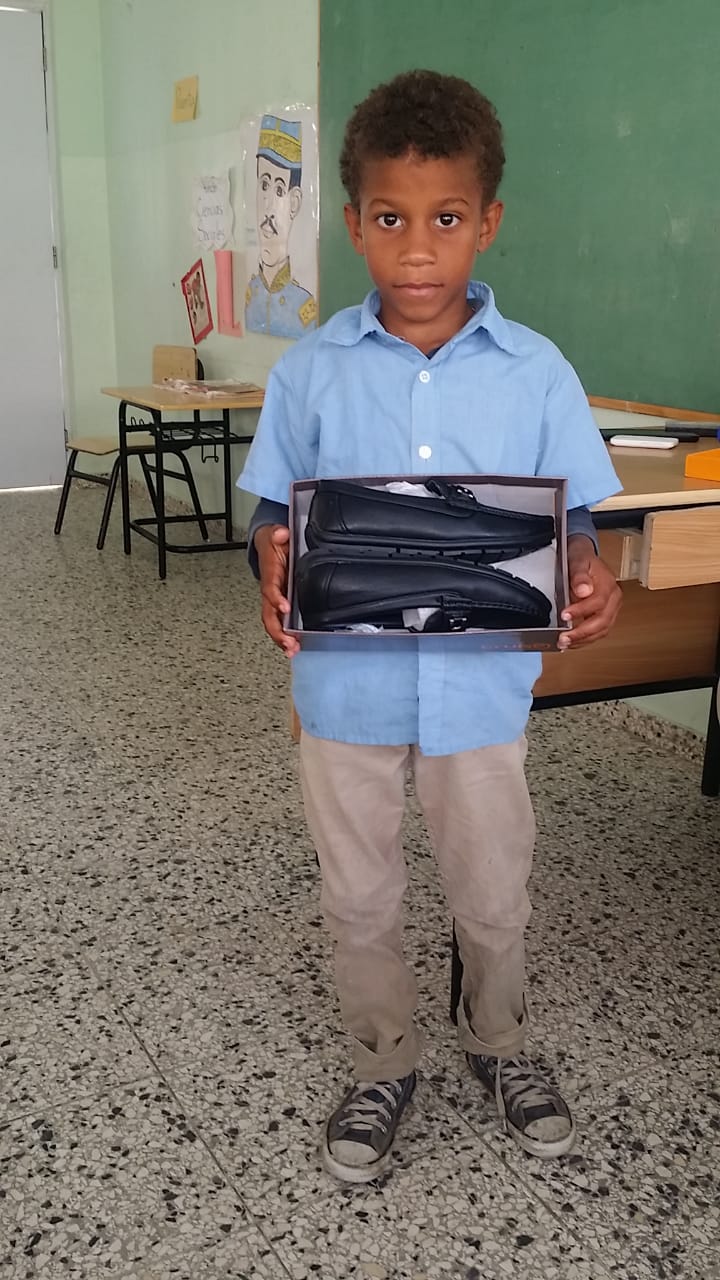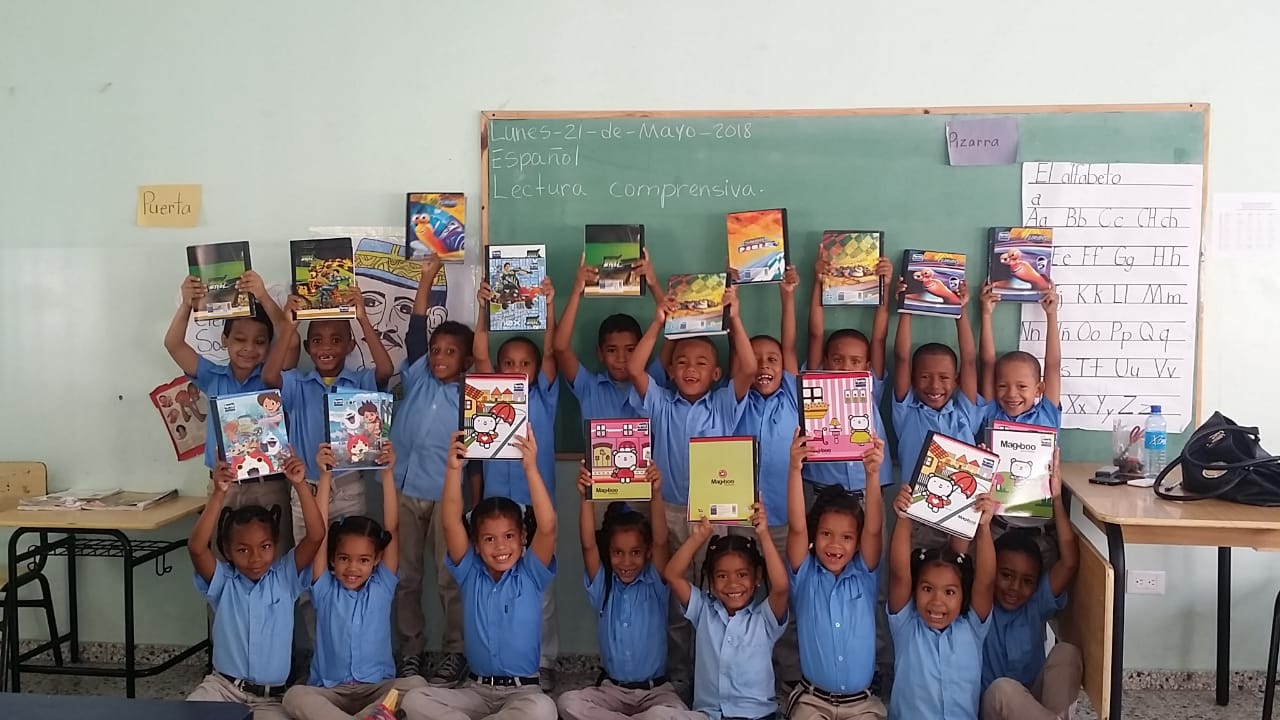 During the many journeys I made to Puerto Plata in the public taxis, I noticed that things have changed. Whereas previously there were busy lively discussions between passengers and drivers, most of the passengers with WhatsApp are busy on the smartphone and you hear no more conversations, but only a "pinggg" or "bungg" sound from an incoming message. Well, we are now living in 2018 ...